Shellcast awarded top honors for Investment Casting Institute innovation and steel casting categories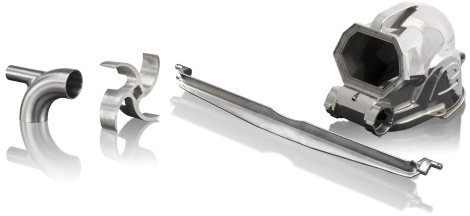 Shellcast, Inc. has been serving the military, aerospace, and commercial marketplace with small to medium size investment castings for over 59 years.
Shellcast specializes in NonDestructive Testing, component machining, tooling design and build capabilities all on site. We are located within minutes of the industry's foremost wax, alloy, Hot Isostatic Pressing (HIP), and NADCAP registered laboratory services.
We are a responsive and technically oriented company that specializes in rapid prototype cast components without permanent tooling. Our production time is usually less than 3 weeks for fully certified flight quality prototype castings.
Shellcast is a Western Michigan manufacturer of high quality, complex investment castings in:
stainless steels
high and low carbon steels
iron
inconel